Finding the right family vacation is not as easy as it may sounds.
As a travel agent, two of the most frequent questions I am asked is "How much does a family vacation cost?" followed by "Where is the best place to go on vacation?" There really is no simple answer to either of these questions - a vacation, especially for a family, is different for everyone. Some families save for years and to do a Disney vacation, some enjoy cruising, some want to wander Europe or a new country, and some love the tropics and visiting the all inclusive resorts popular throughout the Caribbean. They are all great places to go -- depending on your family's style and what you like to do. But the costs can vary greatly.
Here I will be sharing overviews of four different vacations all with similar level of amenities and hotel/resort stay. Each of these trips is for two adults and a teenager; each includes airfare, and each is at relatively the same level of "luxury": 4 or 5 star accommodations, all inclusive of meals, transportation to/from your resort.
Celebrity Cruise from Southampton through the Norwegian Fjords
Cruises are a great way to unpack once and still be able to explore several destinations as your ship stops at different ports. Many people swear by cruises as the ultimate in vacations - entertainment day and night, dining and drinks all included (alcoholic and specialty drinks may have an up charge, depending on the cruise line). When most people think of cruises they immediately think of the Caribbean or the Bahamas. In fact cruising is a fun and affordable way to see many different destinations like Hawaii, Alaska, South America, the South Pacific and even Asia.
This 7 night cruise starts at Southampton, England and offers five visits to different ports in Norway before returning to Southampton.
Celebrity cruises are known for their amazing food offerings and world class entertainment, and have recently added amazing programs for children like culinary arts, science, astronomy, art, and more. Families enjoying a Celebrity cruise will have no shortage of shows, activities, and entertainment on board, and of course every stop is a new destination to explore.
A cruise allows time for the family to explore the world together, but also to let kids and adults have fun and make connections separate from each other. Meeting new faces from different parts of the country or the world can open your and your children's eyes to new experiences, new perspectives - and new friends!
Pricing for 3 people, with airfare from the Northeast US to London, an ocean view room with a verandah, wi fi, drinks, and gratuities included in the price comes to $5800 US. (This cruise is available for bookings through January 2020 for a June 2020 date. Check out the details and book your family adventure today!)
Nothing says relaxing vacation than a stay at an all inclusive resort in the Caribbean. Cancun and the Riviera Maya offer visitors a variety of properties and activities. Whether you are interested in history, music, snorkeling, shopping - there's something for every one here.
Pricing for 3 people, with airfare from the Northeast, and a week in a luxury suite at Karisma's Azul Beach is just under $5800 US.
The world is an amazing place! Whether you are visiting every state in the U.S., or every country in the E.U., there are no shortage of adventures to be had. A conversation with your travel agent about where you'd like to visit and what your comfort levels are for exploring (drive, scheduled tour, beach, mountains, active, gastronomy, history, wineries, or more) will have you enjoying a new location with your family and creating memories that you'll be sharing for years to come.
A recent vacation planned to Portugal for 2 adults and one child offers just this. Flights from the Northeast to Lisbon, a car rental, and two weeks of exploration of heritage, history, and wine offered fun stories and memories along with family bonding that is truly priceless. But of course, there is still a price. Up front costs (hotel, car, air) cost $2800 US. Add in dining and out of pocket expenses brings an European adventure to $5050.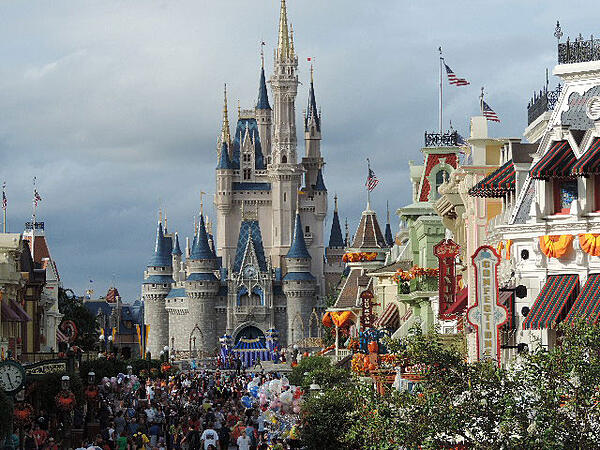 Disney is a bucket list vacation for many families. It's fun, very family oriented, and so much Disney magic everywhere. A Disney vacation can be customized to every family's likes, style, and budget. But we're comparing trips that are all pretty similar in amenities, so this Disney World vacation for 6 nights includes the deluxe dining plan (3 meals a day), 5 day park hopper tickets, and a stay at one of Disney World's deluxe resorts - Disney's Wilderness Lodge. Plus flights for 3 from the northeast US. This vacation in June cost $8950 before considering any extras.
While a theme park vacation is certainly a fun and fabulous memory for your family to enjoy, there are many families who don't realize it's actually more affordable to get out and explore so many incredible destinations.
The world is an amazing place to explore - there is so much to offer for your family: from the memories and bonds created during your trip to the experience of seeing the crystal blue waters of the Caribbean, the Northern Lights glowing over snow topped mountains, or wandering the village where your great grandfather was born.
The examples here are just that, a few samples of all the amazing itineraries that our Vacationkids Travel Advisors can customize to suit your families needs, travel styles, wish lists and budget.
Ready to explore your family's perfect vacation? Talk to your travel agent to get things started!