August 15-22, 2020

Parents of kids with Autism Spectrum Disorder....
You've asked and we've listened, Thanks to popular demand, we're bringing you this amazing event back for a second year and keeping prices the same!
Have you been wanting to try a family vacation to Walt Disney World, but have been hesitant because you're unsure how your child with Autism will do in the Theme Parks?
Wish you had the help and support of an Autism Travel Expert to go on vacation with you, to offer Concierge Service every step of the way so that to your family could enjoy a fun vacation?
You're in LUCK!
Vacationkids is currently accepting deposits for Walt Disney World group vacation exclusively for families with children on the Spectrum!
Our Travel Group welcomes Moms and Dads, Siblings, Grandparents, Aunts, Uncles and friends who all love a child with Autism Spectrum Disorder. We're here to offer help, guidance and support so that everyone can enjoy and create vacation memories together.
With your Orlando Vacation Package, each family will receive:
A VillaKey Autism-friendly 4-bedroom Vacation Home that comfortably sleeps 8 guests (larger homes are available for extended families)
Minivan rental to be picked up b the family within the Orlando airport
Assistance with grocery delivery upon arrival
Welcome dinner and party with a short orientation for parents and fun activities for kids
5-Day Base pass to the Walt Disney World Parks for all guests
In-Theme Park support from Sally Black and Nicole Thibault to provide a worry-free experience and the support you need to get a Disability Access Service pass (DAS) at Guest Services, navigate the Parks, and maximize enjoyment and family time in the theme parks.
One "Parent's Date Night" with trained Autism Therapists supervising kids at our resort clubhouse
1-Day pass to Aquatica Water Park for all guests along with final farewell party to say goodbye to all your new travel friends.
All Taxes, service fees and gratuities are included
Access to Live Facebook Counseling Sessions in the months leading up to the trip with Nicole Thibault, Certified Autism Travel Professional, to learn about the Disability Passes at each Park, how to maximize your DAS Pass Return Times, recommendations for restaurants due to food aversions/food allergies, finding quiet spaces in the Parks, and more.
Access to a Closed Facebook Group, just for the families booked on the Orlando Group Trip, so you can ask questions and get to know the other families in your Travel Group
Meet your Guides and Hosts
Assisting every step of the way
Nicole Thibault is a CATP, Certified Autism Travel Professional and has dedicated her travel career to helping families with members with Autism travel with more ease and less stress and be able to focus on having fun and making memories together. Her passion comes from traveling with her own family; Nicole has three sons, one with Autism and one with Sensory Processing Disorder.

For any questions, contact Nicole@vacationkids.com or phone: 585-880-6951
Sally Black is the founder of Vacationkids.com website and author of the book, "Fearless Family Vacations - How to Make Everyone Happy Without Losing Your Mind". She is Director of the Family Travel Association. Prior to her travel career, Sally was a registered nurse clinically specialized in Pediatrics.

All of Our VillaKey Vacation Homes are Autism-Friendly
These homes have everything to help your family enjoy a fun vacation
All vacation homes have 4 bedrooms, 3 baths, your own private pool and can sleep up to 8 guests in each unit
Each Autism-friendly Vacation Home has:
Quiet family friendly location
Pleasant Soft Lighting
Soft or neutral paint colors & decor
Fragrance Free cleaning products
Soft Sheets encouraged
Service Pets are welcomed
Alarms on exit doors
High security fence around your private pool
Our Itinerary:
August 15 - Day 1: Arrive at Orlando (MCO) airport. Pick up your minivan and check into your family's VillaKey Autism-Friendly Home. If you elect to add grocery assistance, your cabinets and refrigerator will be stocked with all your favorite foods. At 5:00 pm, head to the clubhouse to meet Nicole Thibault and Sally Black who welcome your family to a fun, casual group dinner where everyone can meet new vacation friends. In addition, there will be a short orientation for parents, while the kids enjoy some fun group activities.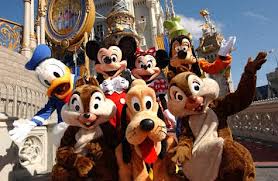 August 16 -- Day 2: Families can hop in their minivans and make their way to the Magic Kingdom at Walt Disney World. Nicole & Sally will meet everyone at Guest Services where they will assist you in obtaining your family's DAS - Disability Access Service pass, which will make your visit to the parks easier and more enjoyable throughout your entire stay. Your hosts will be on hand in the Park that day should you need any assistance. In case you need a day to rest from your travels, families can elect to enjoy their vacation home and pool, if they desire.
August 17 -- Day 3 : Another fun filled day enjoying the Parks. Perhaps today you'll visit Epcot and the World Showcase., or maybe see some animals and shows at the Animal Kingdom. Once again, Nicole & Sally will be available at the parks to help assist any families that may need a helping hand. In case you need a day to rest from your travels, families can elect to enjoy their vacation home and pool, if they desire.
August 18 -- Day 4: Families are free to enjoy the Disney Parks at the leisure, but tonight we have a special surprise for Mom and Dad. Nicole and Sally, along with the support of professional Autism Therapists, will host a children's pizza party for the kids in our community clubhouse, complete with crafts, a movie and popcorn from 6-9pm. We'd like Mom & Dad to enjoy a little adult time together and have a date night. We can help you make dinner reservations or order in and enjoy your jacuzzi while we entertain the kids.
August 19 -- Day 5: Some families may want to spend another day at the Disney Parks or enjoy their own Villa pool for a day of relaxation. For those families who choose to upgrade and add Universal Studio tickets to their package (for an additional fee), Nicole and Sally will be at the Universal Studio Parks to assist your family with obtaining your Universal's Attractions Assistance Pass (AAP).
August 20 -- Day 6: With so many fun Parks and things to do in them it's hard to decide which to choose. If you need a break from the theme parks, Nicole and Sally have suggestions for optional trips to the beach, area parks/playgrounds, gardens and places that aren't so hectic. And in case you need a day to rest from your travels, families can elect to enjoy their vacation home and pool, if they desire.
August 21 -- Day 7: We'll all spend our last morning together at Aquatica - an AMAZING waterpark and the first in the world to be Autism Certified. We'll splish and splash our way through the park. Your ticket will include snacks, drinks, and meals for the day. Everyone will meet for lunch which will be Farewell Party to celebrate an amazing vacation and friendships made throughout the week. Families can choose how they want to spend the rest of their day. They can stay and enjoy the waterpark, head to another theme park in the afternoon, chill by their own private pool in their villa, or begin the packing process for travel the next day.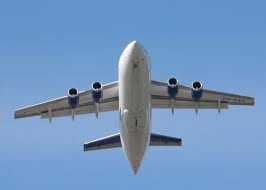 August 22 -- Day 8: It's time to check out of your villa and return home with many new friendships, plenty of new experiences and memories that will last for a lifetime.
Prices:
All packages are based on a minimum of 2 adults/double adult occupancy. Additional family members are priced accordingly:
1st and 2nd Adults - $1879.00 per person
Additional Adults - $979.00 per person
Children over age 10 - $779.00 per person
Children 3-9 years - $679.00 per person
$500 non-refundable deposit is required to secure your reservations.
Final payment is due on July 3rd, 2020.
Free Vacation Layaway Payment plans are available upon request!
Optional additions/upgrades available upon request for an additional fee:
Additional minivan for larger family groups
Larger homes are available for an additional fee for extended family & friends traveling together
Universal Studios and Islands of Adventure
Independent travel days to TradeWinds Island Resort, Crayola Experience and Bok Towers
Yes....Please Confirm Our Reservations!