Family Group Travel Deals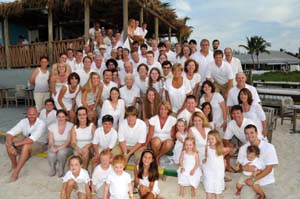 The more the merrier and this is certainly true when it comes to group vacations! Group travel offers more fun and more savings to everyone.
Hotels and cruise ships generally offer deals and discounts when you have 8 or more rooms or cabins of people traveling together. Airlines can also offer discounts too.
Every group needs a leader or pied piper. Often all it takes is one person to get the ball rolling. The group leader job is to gather folks together and get them excited about taking a vacation together. Vacationkids will answer everyone's questions and handle all of the logistics. As a reward the group leader gets to travel for FREE. The more people you get in your group, the more free travel you get....simple!
Our Vacationkids travel agents have worked with all types of groups. We can walk you thru the entire process and help you every stey of the way.
Schedule a consultation with one of our group travel specialists today and learn just how easy it is to get group travel, discounts and freebies.